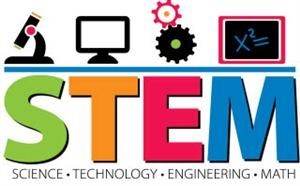 Check the Equipment Calendar  for availability.
LENDING POLICY
The below guidelines are just that – guidelines. We offer you all the flexibility possible. Call us with your needs!
STEM Kits check out for seven (7) days including delivery and return.  Let us know if you want for a longer time period!
STEM Kits may be renewed if no one is waiting.
Items in STEM kits are to be used collaboratively by kids with adult supervision nearby. There are pieces in the kits which must be handled with care.
Damage and loss of kit materials will be assessed and charged with reason and according to impact on future use of kit.
Some kits contain consumable supplies that must be supplied by borrowing library. Consumable supplies are listed under kit contents.
Contact Heather Dickerson to borrow:
Strawbees

RESOURCES
STEM in Libraries:  Resources for Library Leadership
EXPLORE Marvel Moon Program Modules Materials available to support Marvel Moon Programs:     Basalt – Breccia – Anorthsite – Lunar Soil Simulant – Moon Rocks Set – Set of 15 safety goggles  ZipScope (professional digital microscope), Flying Film Canister Set instructions (consumables needed), miscellaneous supplies to support various Marvel Moon Activities